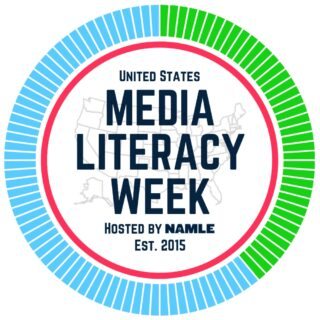 Description of Initiative
The mission of U.S. Media Literacy Week is to highlight the power of media literacy education and its essential role in education all across the country. U.S. Media Literacy Week calls attention to media literacy education by bringing together hundreds of partners for events and activities around the country. The theme for U.S. Media Literacy Week celebrates one of the five components of media literacy's definition each day of Media Literacy Week: Access, Analyze, Evaluate, Create, and Act.
How is your initiative seeking to build digital environments that foster children's well-being?
Media literacy education is designed to give all individuals the skills they need to thrive in the complex, digital world. U.S Media Literacy Week allows us to highlight all aspects of media literacy education including how media literacy education can support children's well-being.
How can people get involved or contribute?
By signing up to participate in Media Literacy Week, you, your organization, school, or institution will join hundreds of others who are helping NAMLE amplify the importance of media literacy education across the United States. See how to get involved here: https://medialiteracyweek.us/get-involved/participate/
Organizations involved
The National Association for Media Literacy Education (NAMLE)