What we are exploring?
Our research is exploring the positive benefits and opportunities that digital experiences offer children, and how these experiences can be designed with children's well-being at heart.
What we are exploring?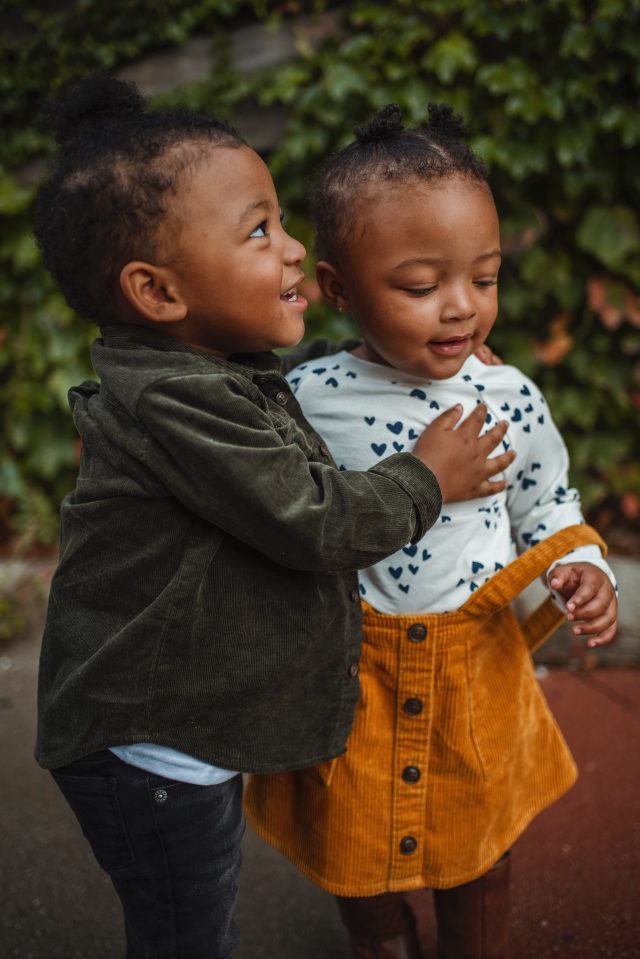 How do digital experiences contribute positively to their wellbeing?
What elements of their design have the most impact?
How can we capture and use insights from children to optimize digital design in their best interests?
What measures could be put in place to ensure more digital experiences are an active force for good in children's lives as they grow and develop in a digital era?
Phase 1:

Following the first phase of research we have identified some important insights that are helping us to understand children and their own perspectives on digital experiences. These fresh insights could be the key to designing better digital experiences for children to increase their well-being both on and offline.
Diversity, equity and inclusion matter
Phase 2: testing the well-being framework with children
The next phase of the project is to test the RITEC framework in real world experiments with children and young people in seven countries around the world. Focusing on digital play experiences, researchers will be observing kids in their home environments, looking at kids' biometric reactions to game play and tracking kids' well-being responses to playing specially selected games. The goal is to then find ways to activate the research findings in partnership with designers.
Design Well * Play Well * Design Well * Play Well * Design Well * Play Well * Design Well * Play Well * Design Well * Play Well * Design Well * Play Well * Design Well * Play Well * Design Well * Play Well * Design Well * Play Well * Design Well * Play Well * Design Well * Play Well * Design Well * Play Well * Design Well * Play Well * Design Well * Play Well * Design Well * Play Well * Design Well * Play Well * Design Well * Play Well * Design Well * Play Well * Design Well * Play Well * Design Well * Play Well * Design Well * Play Well * Design Well * Play Well * Design Well * Play Well * Design Well * Play Well * Design Well * Play Well * Design Well * Play Well * Design Well * Play Well * Design Well * Play Well * Design Well * Play Well * Design Well * Play Well * Design Well * Play Well * Design Well * Play Well * Design Well * Play Well * Design Well * Play Well * Design Well * Play Well * Design Well * Play Well * Design Well * Play Well * Design Well * Play Well * Design Well * Play Well * Design Well * Play Well * Design Well * Play Well * Design Well * Play Well * Design Well * Play Well * Design Well * Play Well * Design Well * Play Well * Design Well * Play Well * Design Well * Play Well * Design Well * Play Well * Design Well * Play Well * Design Well * Play Well * Design Well * Play Well * Design Well * Play Well * Design Well * Play Well * Design Well * Play Well * Design Well * Play Well * Design Well * Play Well * Design Well * Play Well * Design Well * Play Well * Design Well * Play Well * Design Well * Play Well * Design Well * Play Well * Design Well * Play Well * Design Well * Play Well * Design Well * Play Well * Design Well * Play Well * Design Well * Play Well * Design Well * Play Well * Design Well * Play Well * Design Well * Play Well * Design Well * Play Well * Design Well * Play Well * Design Well * Play Well * Design Well * Play Well * Design Well * Play Well * Design Well * Play Well * Design Well * Play Well * Design Well * Play Well * Design Well * Play Well * Design Well * Play Well * Design Well * Play Well * Design Well * Play Well * Design Well * Play Well * Design Well * Play Well * Design Well * Play Well * Design Well * Play Well * Design Well * Play Well * Design Well * Play Well * Design Well * Play Well * Design Well * Play Well * Design Well * Play Well * Design Well * Play Well * Design Well * Play Well * Design Well * Play Well * Design Well * Play Well * Design Well * Play Well * Design Well * Play Well * Design Well * Play Well * Design Well * Play Well * Design Well * Play Well * Design Well * Play Well * Design Well * Play Well * Design Well * Play Well * Design Well * Play Well * Design Well * Play Well * Design Well * Play Well * Design Well * Play Well * Design Well * Play Well * Design Well * Play Well * Design Well * Play Well * Design Well * Play Well * Design Well * Play Well * Design Well * Play Well * Design Well * Play Well * Design Well * Play Well * Design Well * Play Well * Design Well * Play Well * Design Well * Play Well * Design Well * Play Well * Design Well * Play Well * Design Well * Play Well * Design Well * Play Well * Design Well * Play Well * Design Well * Play Well * Design Well * Play Well * Design Well * Play Well * Design Well * Play Well * Design Well * Play Well * Design Well * Play Well * Design Well * Play Well * Design Well * Play Well *