Is it possible to create digital media experiences that will help children—and adults— thrive? And what are the tools and resources that can help make these experiences a reality?
In the past few years, we've heard warning bells about the potential harms and risks that children might encounter online. But there's also a growing movement that acknowledges that while we work to minimize the dangers of the very real safety and data privacy issues that must be addressed, we should also be creating digital tools that help users feel better and to connect with one another in meaningful ways.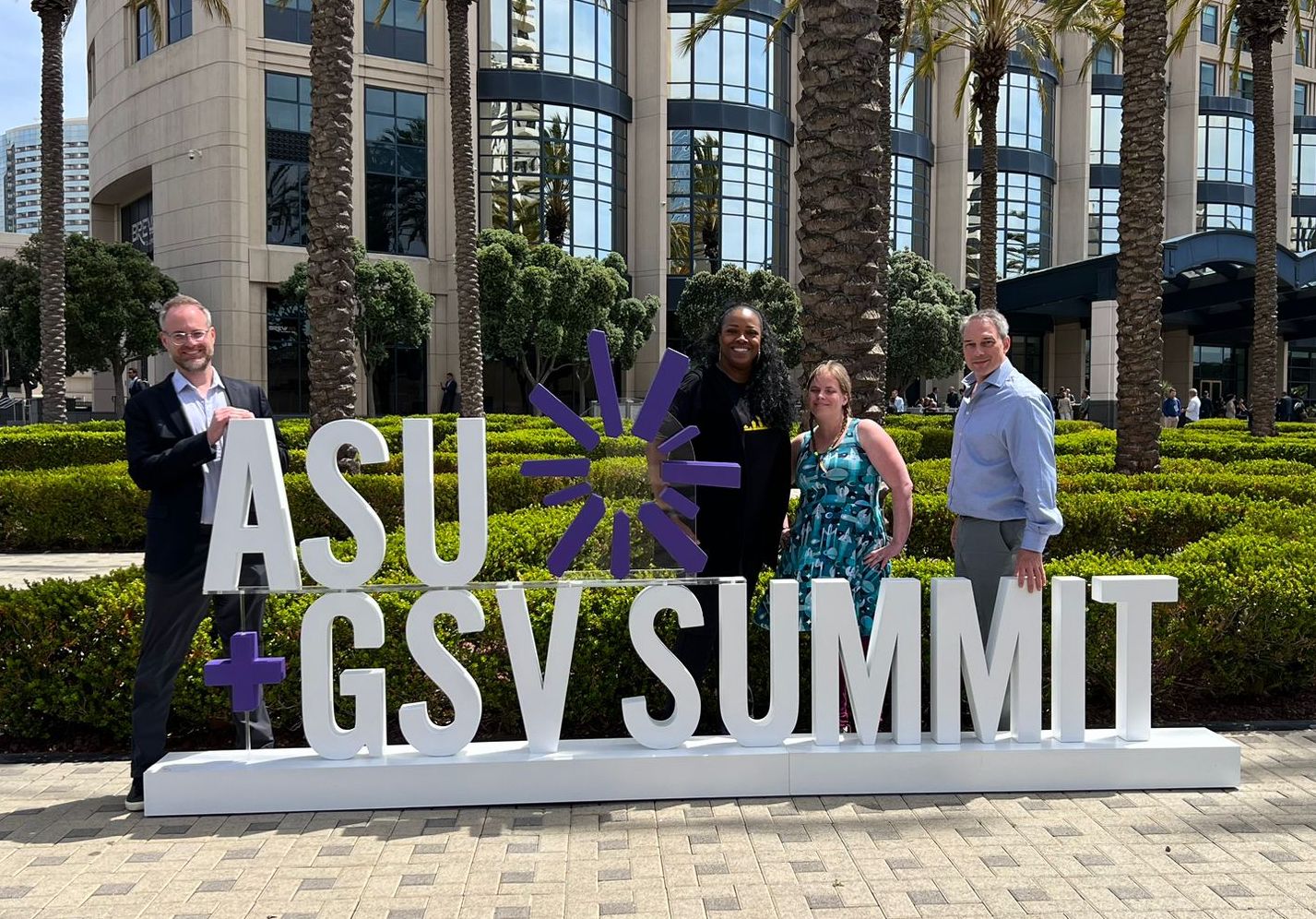 At the ASU+GSV conference in April, Michael Preston sat down with Bruce Homer, a research psychologist at CUNY, Elizabeth Milovidov, digital safety expert at the LEGO Group, and Natasha Miller, a senior research scientist at Blizzard Entertainment and Fair Play Alliance executive steering group member, to discuss some new initiatives that aim to help designers create positive play experiences.
Michael started off by setting the scene: "A lot of what you hear in the media are focused on harms and risks [for children online]. These are really important topics. However, we're talking today about something a little different, which is what good looks like and what we hope for in digital space for kids."
Learning from children
Bruce shared why it is so important to include children's perspectives when defining what good looks like in the digital world. "The joy and beauty of working with children is that even if you've been working with them for a long time, which I have—they still surprise you," he said. "So you need to involve the kids in all parts of it; get their voices involved into what is well-being; what is play, what is fun … that's the only way it's going to be meaningful and useful".
He described what they have learned so far from children in research conducted as part of the Responsible Innovation in Technology for Children Initiative (RITEC) initiative:
Social connection is key for kids. In the study, children were all asked to play the games on their own devices, but they quickly organized themselves into groups to make the play a collective experience.
Parents are interested in playing games with their kids and intergenerational play is very valuable. This, Bruce said, offers opportunities for intergenerational collaboration to create positive digital play. "We're getting to the stage now where the teachers that I work with in schools and the parents that I have coming into my lab are gamers themselves. There's been a whole shift. When I first started doing research in schools the teachers would be like 'oh games are evil' and now the teachers are like, 'oh awesome, what games do you got'".
Kids talk about games as a place where they felt they can really gain competence. They see online games as allowing them to practice something and get really good at it. Kids both challenged and helped each other achieve this mastery.
Translating learnings to create positive digital design
The goal, then, is to translate research findings like these into digital design that supports children's (and adults') well-being.
Natasha explained that online games are an ideal place to do this work. In addition to the fact that billions of people play online games, "we own every aspect of that environment and so we can really start to test some of these theories and principles that are coming out, and if we put them into place, it can really make a difference in players' lives".
Elizabeth described how at the LEGO Group she holds workshops with designers across the company to discuss how they can incorporate the eight RITEC well-being outcomes into their work. In one example, a designer working on digital building instructions was able to link children's use of the app to the "RITEC 8". "She was able to track out how every time the building instructions it helps prove competency it helps with connectivity it helps with self-empowerment and it helps with self-actualization."
Natasha highlighted that the Digital Thriving initiative is working to empower designers to incorporate well-being elements into their work. They are in the process of creating a playbook that will walk game designers through all the steps needed to design digital experiences that encourage positive interactions – everything from how to incorporate experiences that inspire empathy in games to how to make new players feel welcome.