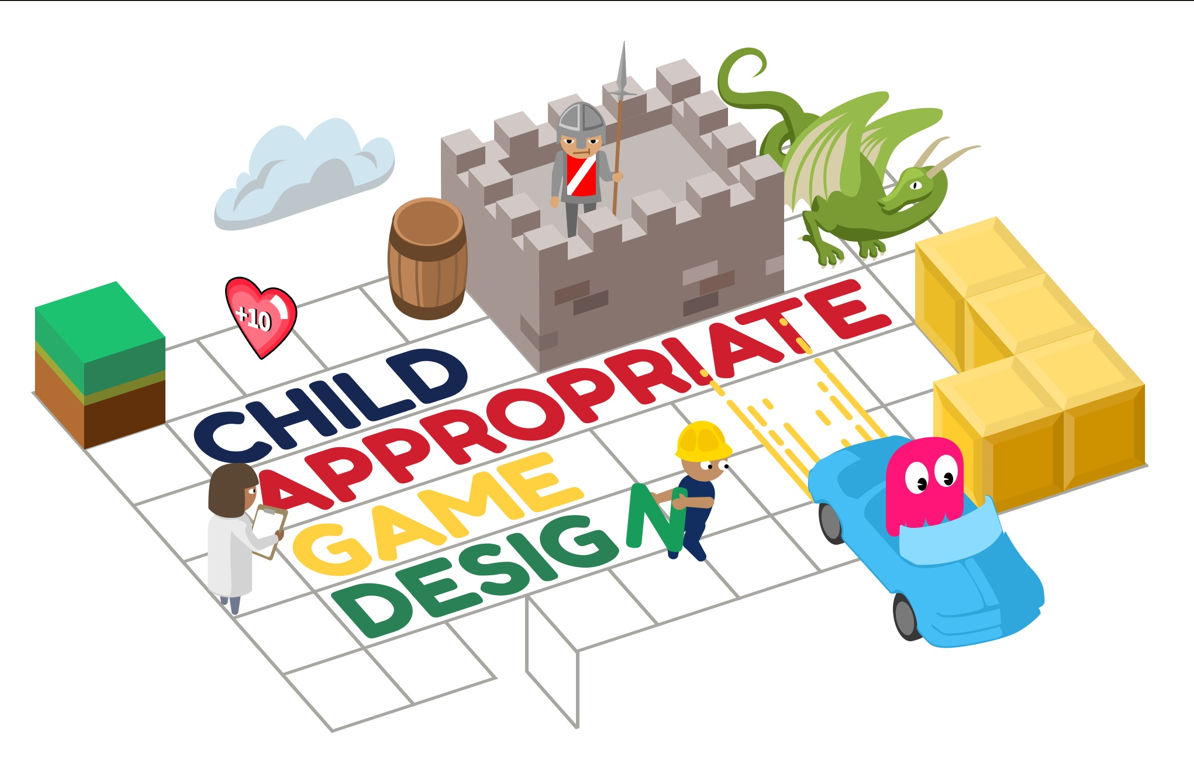 Description of Initiative
The Children and Age-Appropriate Game Design or Child Appropriate Game Design (CAGD) project is an international collaboration focused on understanding how age-appropriate design and other children's rights-by-design approaches can be best applied in the development and regulation of digital games and immersive play technologies.
The project consists of: a three-year cross-cultural study of Canada, the UK, and the US combining child-centered research, policy analysis, and design research; and a cross-sector collaboration focused on developing a game prototype that applies our research findings and resources that can be shared with other game developers.
The research team is led by Dr. Sara Grimes (University of Toronto, Canada), Dr. Darshana Jayemanne (Abertay University, Scotland), and Dr. Seth Giddings (University of Southampton, England), and the development team is led by Jonathan Williams, Director of A-Game Studios. Research for this project is funded by the Social Sciences and Humanities Research Council (SSHRC) of Canada, and the Arts and Humanities Research Council (AHRC) of the UK. The game prototype development is funded by Canada Media Fund and Ontario Creates.
Additional details can be found here.
How is your initiative seeking to build digital environments that foster children's well-being?
We are conducting research, identifying best practices and practical resources for designers (including a checklist), and making policy recommendations aimed at supporting the widespread development of digital environments that foster children's well-being.
Our research is child-centered (focus groups with kids aged 6-12 years) and highlights children's own experiences of "age-appropriate design" policies, frameworks, industry practices, ratings systems, and discourses, as well as children's ideas and thoughts about how games can be designed, rated, and regulated in ways that support children's (best) interests, concerns, and well-being. We're also talking to children's game developers about age-appropriate design policies and design decisions and working with them to identify best practices that can inform future designs and policies that advance children's rights and well-being.
A core part of this project is a collaboration with industry partner A-Game Studios to develop of a children's digital game (D'ORCS) that will test, refine, and apply the findings and best practices identified in our study.
How can people get involved or contribute?
There are many ways people can get involved. We are recruiting both child and game developers to participate in our focus groups, interviews, and (later) play tests. We are looking for partners to team up with for the next stages of the project, both in terms of future stages of our research and in terms of the development of a full game based on our prototype and findings.
We are looking for collaborators and others interested in contributing to the development of a series of resources for designers, including a children's rights-by-design checklist tailored to game development tools, processes and workflows. We are looking for publishers to distribute the game (or contribute to its development).
And we need help sharing and raising awareness of our research findings, outputs, and game once completed.
Organizations involved
Kids Play Tech Lab, University of Toronto